Party Rentals in Columbia, SC & Lexington, SC
Come to Laugh n Leap for Your Party Supplies and Party Rental Needs
Parties take planning and the best and most memorable kid's party, community celebrations, and party events take a little something extra special to make them just right! Here at Laugh n Leap Amusement we have everything you need to make your next party celebration one to remember and talk about for years to come. Party rentals in Columbia & Lexington, SC have never been more fun or any easier than it is right now with our tailored party planning packages and professional expertise!
When you need party rental and party supplies, we are your one-stop party experts. We have everything you want and need! Whether you are throwing a small backyard birthday party or a community wide fundraiser party event, we have all the fun party rides and games and party supplies you need! If you need party supply rentals and some special attractions or activities for your guests, we have everything right here for you. Check out our online reservation and booking assistance or call us now to take advantage of our great selection of party inflatables, party games, fun rides for all ages, and party rental supplies for your net neighbourhood block party, church event, community get-together, or corporate event! No matter what you have planned, our experts can help you get the party rental supplies you need, all with expert set up and service and at prices that cannot be beat! When it comes to party rentals in Columbia, SC and the surrounding area, we are ready to show you the difference we can make!
The Need for Party Games and Fun Party Rental Activities

The outdoor party experts here at Laugh n Leap Amusements have been offering the best party rental services available in the state and we are proud to offer the same great service to you. We have 10 years of experience in planning, staffing, and providing party rentals and party related entertainment to over 6,500 different events throughout the entire state of South Carolina. What we have seen time and time again is that is you want to see lots of happy smiles and hear the joyful laughter as kids of all ages enjoy your party, then you need to take advantage of our party bounce houses and inflatable water slides.
Any party or event that has children attending can benefit from bouncy houses and inflatable water slide rentals! It is important to choose wisely when it comes to local party rentals and party supplies because they can make or break your celebration. Party rentals like those you get here at Laugh n Leap Amusements are designed to be safe, fun, and memorable! If you have questions about what party supplies, party rentals, and party attractions we have, call us today! We are here for you and are ready to help you plan the perfect party, no matter how big or small you plan for it to be! Party planning is a big undertaking and you do not have to go at it alone. Let us help you plan a party that will be out of this world.
Common Party Rentals and Party Supplies From Laugh n Leap
Party rentals in Lexington, SC as well as any party event in Lexington, SC require expert care and attention. Going at it alone can be a struggle, which is why we here at Laugh n Leap are committed to providing all of our customers with the finest in inflatable party rentals, water slide rental options, and all of the party supply packages you could want or need. Here are just a few of our popular party supply rentals that you can book today for your next event:
Obstacles – Finding something for the adults and older kids at your party to do can be a challenge. Most party rental companies focus on keeping the little ones involved. But older guest also love having something to do at parties and community events and we here at Laugh n Leap want to make sure everyone has fun. That is why we offer a range of party rental games and fun party attractions, one of the most popular being our inflatable obstacle courses! They are a lot of fun and are easy to set up and even easier to rent for a party. Obstacle courses present a fun and a challenging aspect to your party attractions that everyone will love running through time and time again! They are perfect for parties that need to entertain a lot of people in a limited area. As you book you party rentals and plan your party, be sure they are included! Party event rentals are a piece of cake when you call the party experts in South Carolina!
Inflatables - We are known throughout the state as one of the leading carnival rides companies and this is thanks largely to our unbeatable party rental packages and party planning assistance! From party games like basketball shoot out, to our wipe out inflatable game, you are sure to find something that fits your party theme and your guest's likes and needs. Old and young party goers alike love our quality rentals and party inflatables and you will too. All our inflatable games are designed to be safe and fun so be sure to ask about what inflatable games we have available when you book your party with us! Party planning is easier when you have someone working to meet your needs rather than wanting you to change your plans to meet their sales goals. This is what sets us apart from the other party rental companies out there who just can't stand up to our reputation and who can't compete with our party expertise.
Games - What party is complete without fun games for everyone to enjoy a little friendly competition with? A thrilling round of dunk tank throws or a great climb up the rock wall is a great way to pass the time and are great party games for your guest enjoy themselves at your event! All of our party games will be set up and if necessary maintained and operated by our staff for the duration of your event so you can spend time enjoying your party for a change. Games make the party so make sure your next big party is the best that it can be with fun party rentals! If you want to rent party supplies for your next event, make sure you are choosing the best rental supplies and party games in the state- Laugh n Leap! Local party rental and party planning assistance is easier than ever when you contact our team of party enthusiasts! We have a wide rang of party games that are just right for your needs so check them out today.
Rides - A great celebration has a range of party rides and attractions for party goers of all ages. Older guests will love the bungee run inflatable rental and our amazing mechanical bull ride. Younger kids will love taking a spin on our party train ride and running through our water slide course. These fun party rides will give everyone something fun to do and can give you a way to accommodate everyone who shows up for your celebration. One of our most popular event rentals is the bungee trampoline jump which offers kids of all ages high flying fun that can last for hours on end! Renting party rides and games doesn't have to be a stressful experience. Laugh n Leap looks forward to providing the very best party ride rentals and the finest in party supplies for your next event! Party ride rental packages are available on our website so be sure to book your party now while you still can!
Misc - Anything else you could need for your party can be yours when you call Laugh n Leap for your party rental supply needs. We offer generator rentals if you do not have electrical hook-ups for your event and we also offer professional party staffing services for all of our inflatable rides and inflatable games. And what party would be complete without tables, chairs, and tents? Not to worry, we can take care of that for you too and give you the best of the best for your party, celebration, event, or gathering. Everything from party favors, party decorations, party related accessories, and much more are all yours when you make your party reservation booking with Laugh n Leap of South Carolina. Let us help you take care of all the party planning details and make sure your next event is one everyone will remember for all of the right reasons! Party rentals in Lexington, SC is a breeze with our team on your side.
As you can see, we take our responsibility to our customers very seriously and are committed to providing the best in local party rental services. Give us a call today or book your party online now and see the difference we can make!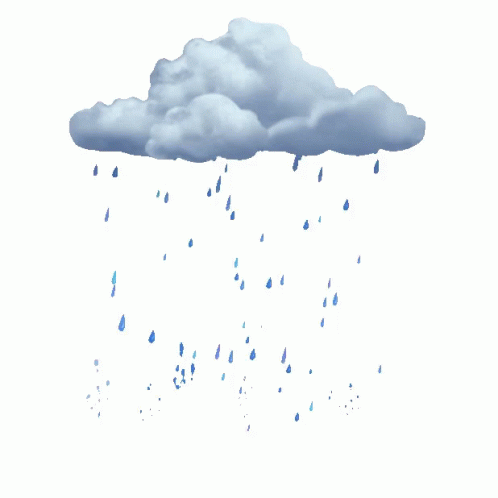 A Word About Weather Concerns
Here at Laugh n Leap we believe our customers should not be penalized if their party rentals end up falling through due to unfavorable weather. If it rains or there is predicted to be severe storms on your event date, you have the option to postpone the delivery of your party supplies or cancel your party rentals completely. Upon cancellation, you will receive a full refund of your deposit. Refunds are only rewarded if the delivery driver has NOT arrived and setup of your party supplies has not already begun. After the setup has been completed, there will be no refund. Inclement weather will make you eligible for a refund on your party planning rentals but no other situation or need for rescheduling will be eligible for this refund. Laugh 'n Leap reserves the right to cancel delivery on short notice if it is determined that weather will be a factor in the safety of the participants or harmful to the equipment or affect the party supplies in any negative or dangerous manner. Contact us if you have any questions about weather related issues with your party planning needs and your party rental agreement.
A Word About Safety
All Laugh n Leap party rental units are thoroughly cleaned between each use. We are committed to making sure that your children have a clean, healthy, and safe environment in which to play. Every party slide, bounce house rental, and party game will be carefully inspected upon delivery and again during take down. This is done so you can rest assured that you are getting the best party supplies available in the state. We will always guarantee you a delivery of a unit that is safe, clean, and in good working order. As long as all the rules outlined in the operator safety acknowledgement form are followed, and the party unit is supervised at all times, they are very safe. All of our party attractions are designed with safety as well as fun the main focus. Safety netting, padded siding, gripper steps, professional operating crew, and overall safe and fun designs are just some of the ways we remain committed to our promise for superior party supplies and the perfect party planning experience! Make your next party or event one to remember with the best party rentals Lexington and Columbia has to offer! All it takes is one call to our Laugh and Leap party team to see the difference professional party plans make!
Why You Should Rent Party Rides and Games Today
Party Inflatables like bounce houses have become a staple of many parties and celebratory events across the state. One other great inflatable party attraction that most people do not think about is are inflatable water slides and pools. These party slides range from small kid-friendly slide all the way to large slides and our bounce house rentals include themes and style for any age! Since these are very expensive to buy outright and do require care and maintenance to keep them looking good year after year, most people prefer renting the slides for their parties. Here at Laugh n Leap, we are in the business of renting inflatable water slides bounce houses and party games and rides. We have a number of styles to choose from and an amazing set up policy that you will definitely want to take advantage of! But you still may be wondering, why should I consider party rental attractions and games for my next party?
Using these local party rental supplies bring many benefits and advantages, including:
1. Easy to setup: Our party rental inflatables are available in single units or in amazing party packages. The inflatable, pumps, and hook ups are all included with your party rental price. Professional staffing is also available for all of our rides and games. All that is needed the day of the event is a flat space for set up and you are good to go!
2. Affordability: Setting up rental inflatables is much more affordable than buying all of the party supplies and accessories yourself. You end up paying just a fraction of what buying the apparatuses would cost you and the cost of your party rental with Laugh n Leap includes delivery, set up, maintenance, tear down, and staffing. You can't go wrong with that party deal!
3. Safety is first: The basic design and construction of all our party rides, party attractions, and party games are meant to keep kids safe as they jump and play. Of course, rules have to be followed and children watched while using the inflatables, but they are very safe for kids young and old alike. This is why local inflatable party rentals are so popular in the area.
4. Reduces water waste: Many people are worried about the water that is used on some party games like the dunk tank and the inflatable water slides. If this is you, then you will be happy to learn they actually require very little water. It is possible to get wet and fun party games and attractions and still be environmentally conscious too!
5. Doesn`t take much space: Using inflatable water slides and bounce houses requires only a little bit of space overall for set up. As long as there is some clear area all around and above the inflatable, you are good to go. Laugh n Leap has inflatable rentals suited for any space, so make sur you contact us today for all of your local party rental needs.
Contact Us for Party Rentals in Columbia & Lexington, SC

To learn more about the best party event rental supplies in the local area, call Laugh n Leap today! You can get yours reserved today and take advantage of Laugh n Leap Amusements' satisfaction guarantee- we will handle the delivery, setup, and tear down and will do all we can to ensure you are completely satisfied. Leave the work of planning party games and attractions to us and enjoy the party for once and see what it is like to be part of the party and celebration for once! Call now for current party reservation details and to secure the best local party supplies for your next party. We look forward to talking with you and helping with your party needs and look forward to having the chance to become your go-to party company for party rentals in Lexington, party event planning in Lexington, and the surrounding areas! Call now to speak to our party planning experts or book your party supplies and event rentals online today! We look forward to helping you with your party plans and are excited to welcome you to the amazing Laugh n Leap family!
↑