Irmo Bounce House Rentals and Water Slides
Bounce House Rentals and Water Slides in Irmo, SC
If you have thrown a single birthday party for your child you understand how demanding the task can be. And the task gets even more challenging if your child requests a certain theme for his or her party. How do you find party rentals in Irmo, SC that can help you throw the best possible party for your child and their friends? The answer is simple- call Laugh n Leap today!
We can assist you with every need you have for party supplies, bounce houses, and water slides in Irmo and the surrounding area! Water slides and bounce house rentals in Irmo, SC are truly are a lot of fun and make summer time parties much easier for parents and make hot weather activities more enjoyable for children a well. If you want party rentals to make your next celebration even better then you need to contact us today and let the Laugh n Leap team help!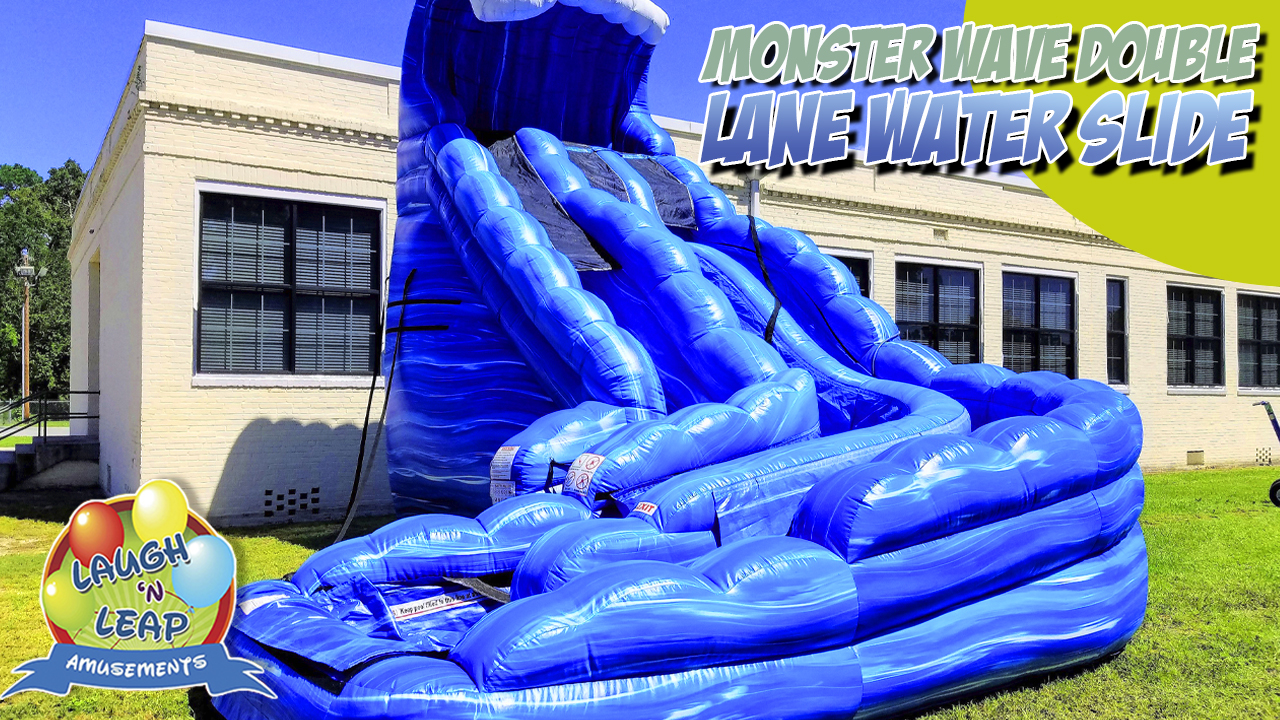 Irmo Water Slide Rentals
We carry a large selection of commercial grade inflatable water slides that is perfect for all ages so everyone can have fun while staying nice and cool. Our large water slides will bring life to your next party because the water slide will be the life of the party! The larger than life appearance will have anyone in viewing distance in complete amazement that they will be making their way in line to go down the long, slippery, action-packed water slide that has brought fun and laughter to both children and adults! If you are on a budget, a water slide rental for your party is the answer. Laugh n Leap Amusements has the party rentals you want and need! Our party favorites include Minions, Paw Patrol, Disney, Super Heroes, Princesses, Castles, Tropical, and many more! We have a number of styles to choose from and an amazing set up policy that you will definitely want to take advantage of. Water slides and bounce house rentals in Irmo, SC can take any party and make it one to remember- for all of the right reasons! The benefits of water slide rentals in Irmo are awesome and include:
Easy set up that can fit just about any outdoor location or venue you have planned
Fun designs that kids of all ages will enjoy and love
They are affordable and offer a great value for parties of all sizes
You get durable and safe party rentals that will take your party to the next level of fun
Stop worrying about the party and start enjoying the party for once
Bounce House Rentals in Irmo, SC
Laugh 'n Leap Amusements of Irmo has everything you want for your next party or event. Bounce House Rentals are tons of fun for kids and even adults! Our large inflatable bouncers have an easy access ramp making it easy for even the smallest of bouncers to enter the bounce house. The sides of the jumpers have netted sides to allow for proper air flow, so nobody gets too hot. This also gives parents a chance to be able to peek in. We have a large variety of jumper rentals for you to choose from and they are far from ordinary. Here at Laugh n Leap, we are in the business of renting out durable, fun, and affordable party supplies and attractions that will keep guests of all ages entertained! We understand the importance of having a good party for your little ones and we are her to make sure you have everything you need to throw the best party possible! If you need water slides and bounce house rentals in Irmo, SC, we have everything you could want and more. Our bounce houses come in a range of styles and offer everything you want and need:
Quick set up that can be done in any number of locations
Kids love the designs and colors and fun features of our bounce houses
Rentals can be made months in advance and for however long you need
Guaranteed to be clean, safe, durable, and affordable for all
Start enjoying the party instead of running around trying to take care of everything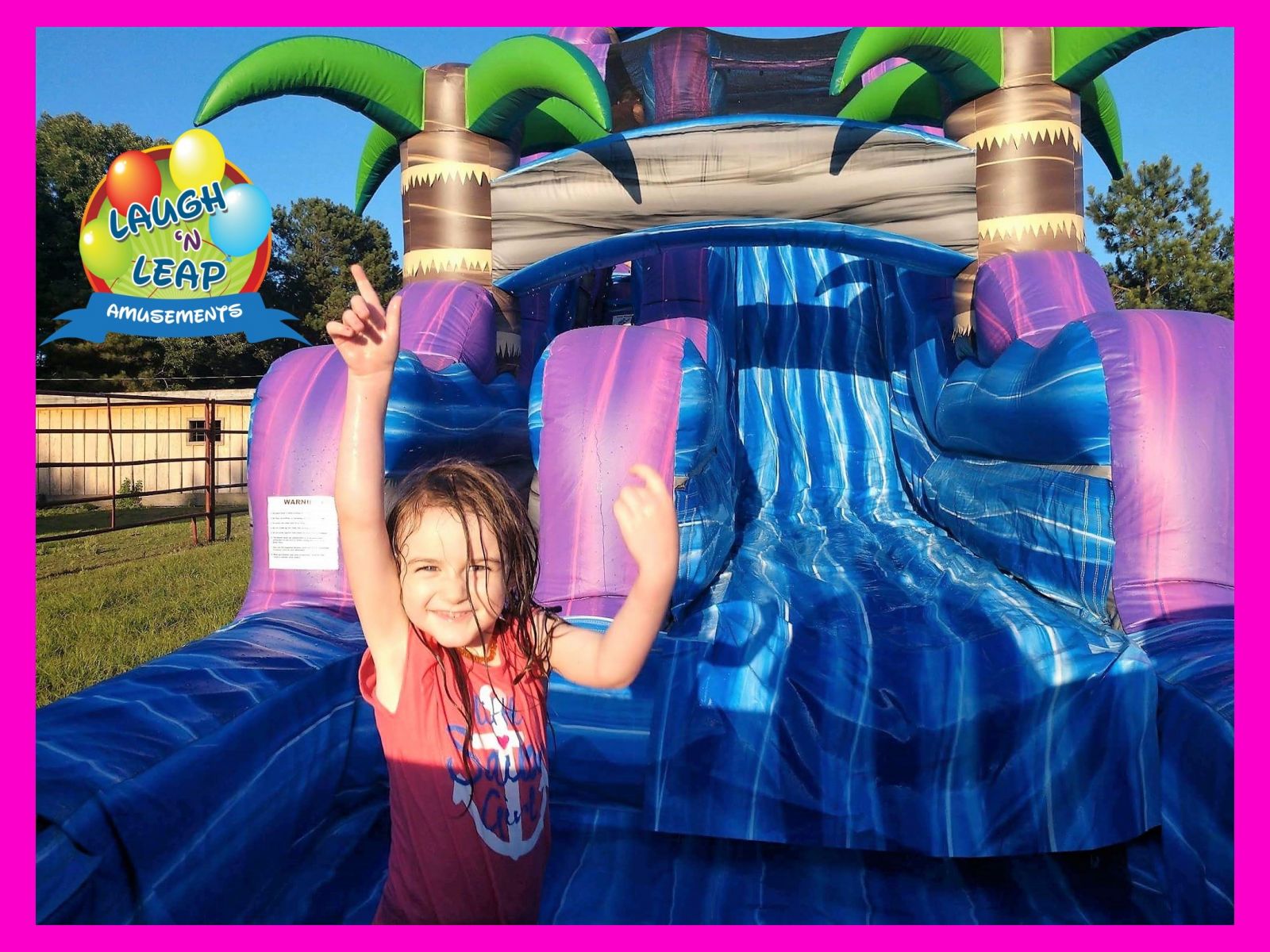 Contact Us Today
Water slides and bounce house rentals in Irmo, SC are a big deal and if you are planning a special party for that special kiddo in your life, make sure you get the best of the best. Contact us today at Laugh n Leap and let us show you the amazing selection we have on hand right now. Contact us now to finalize your order or complete your reservation online and see for yourself why more and more people in Irmo, and throughout the state, are turning to Laugh n Leap Amusements to ensure their party is a success! Give us a try and you will never want to go anywhere else for your inflatables again! We offer competitive prices, quality guarantees that cannot be beat, and customer service that surpasses anything else you can find. We have great rates on all our bounce houses and waterslides as well as money saving packages of our most popular inflatable and party rental supplies. No matter what your needs are, we have what you are looking for and can help you plan the perfect party. Water slides and bounce house rentals in Irmo, SC can make party planning easy and fun for once so trust Laugh n Leap and call today to get started at 803-636-2380 or book online right now!
↑